About Us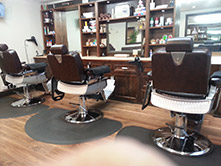 In February 2007, Stamford Barber Shop was refurbished to a very high standard incorporating style from traditional and modern looks to how it is now. Since then, Stamford Barber Shop has witnessed a rapidly growing list of returning customers.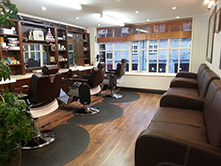 Gentlemen from all corners of Stamford and further a field flock to our unique men's salon for the pampering and high level of care they know they will receive. Customers are confident that they can count on our discretion and a professional service. They know they will leave our salon feeling and looking their best.
The easily accessible location means that the professionally trained staff are never too far away for that little bit of care and attention you deserve.
A unique experience awaits, in a place of calm and tranquillity, where time becomes meaningless and your personal wel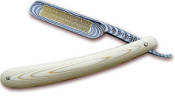 l being everything.
Our exquisite collection of treatments for men are designed to ease the stress of everyday life and exceed your expectations of modern day skin and body care with each experience you share with us being customised to your own personal needs.
We aim to be your home from home, where you always feel special and welcome within our relaxed, unhurried surroundings, all designed to ensure your total relaxation.
At Stamford Barber Shop our staff are trained to the highest of standards.
We are conveniently situated on the outskirts of Stamford town centre with our ow car park .